A delegation from the Sant Feliu de Guíxols Yacht Club visited the facilities of the Club de Plaisanciers de Canet-en-Roussillon, a municipality twinned with ours. This first contact has taken place to start a collaboration in the field of recreational sailing between the two entities.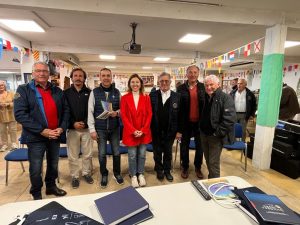 The ganxona delegation has been made up of the members of the CNSFG board of directors Jordi Parés and Joaquim Rutllant and the manager of the Maribel Vela Club and the sports director Marc Bozzo on behalf of the team.
Meeting of the Ports of Occitania and Catalan Ports
Canet-en-Rousillon also hosted this March an institutional visit organized by the Ports of Occitania attended by representatives of the Catalan Ports. The reason for the meeting was to strengthen the agreement that was signed in 2021 to promote joint services. Examples of this are sustainability, energy transition and training.